The Friendly Traveler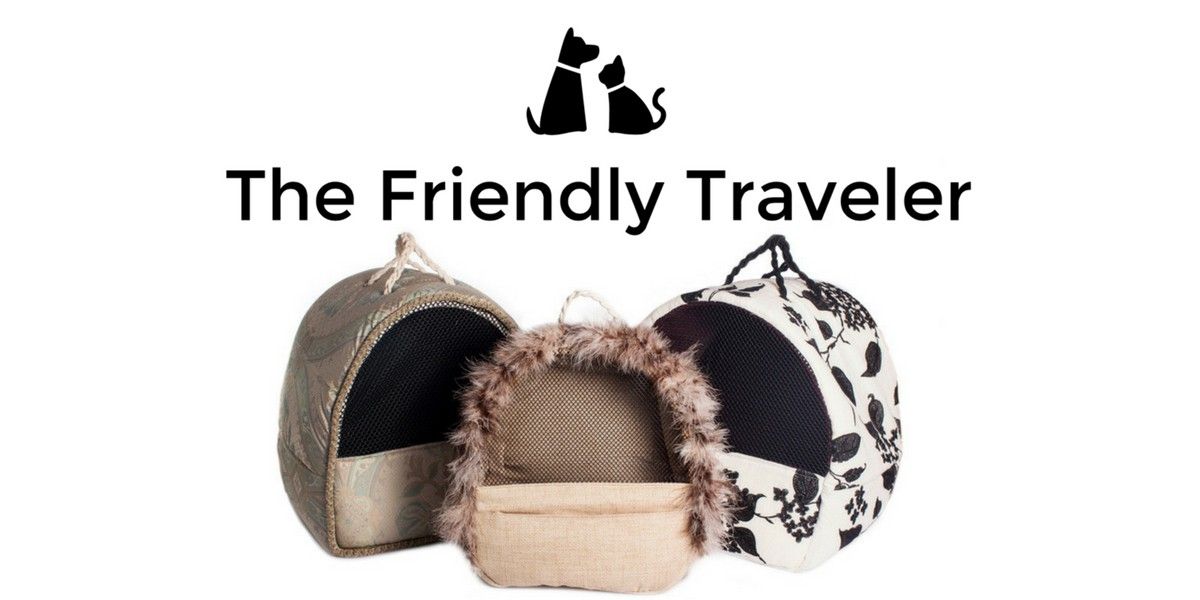 The Friendly Traveler....always travel in style.....
Have you ever experienced trying to get your cat in to a cat carrier and thought you might end up in the emergency room? After cleaning up your injuries you have to cancel the vet visit? Does this sound all too familiar? As a veterinarian that specializes in cats and operates an exclusive feline clinic, I can tell you that the stress of transporting a cat starts at home. Every week we get cancellations due to the owners inability to successfully put their cat in to a carrier.
That's why we designed The Friendly Traveler. The carrier is made from upholstery grade fabrics, hand sewn, and beautiful and will enhance your decor. It is designed to be left out as opposed to being stored in the garage or basement where it picks up strange and unpleasant odors. The Friendly Traveler doubles as a cozy bed where your kitty will enjoy his afternoon cat naps. It's stylish, safe, pet friendly, human friendly, fun, handmade in the USA, comfortable and cozy. We recommend putting a treat. Catnip or a cat toy in it to enhance the experience for your cat. The Friendly Traveler can hold up to a 20 pound cat or two cats if they want to stay together for the ride.
If you would like to learn more about our carriers, visit our website here: www.thefriendlytraveler.com
HAPPY TRAVELS

By accepting you will be accessing a service provided by a third-party external to https://thecompletecatveterinaryclinic.com/